Service offered by Wollondilly Strata Mangement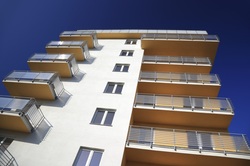 The main service we offer is Peace of Mind.
With that in mind, here at WSM believe we can offer you outstanding service for your:
· Residential Strata Complex
· Industrial Strata Complex
· Commercial Strata Complex
· Community Title Estate
· Neighbour Hood Center
In founding Wollondilly Strata, Leanne made the commitment to SERVICE, so many people contact us and their first question is about service and what can we offer. To that end we have strived to uphold the commitment in every aspect of our business.
If you are unsure of where your funds are being spent, if you are not impressed with your current service, if your questions go unanswered, then perhaps it is time to contact us and start a conversation on how we may better serve you.
When we are approached to provide a quote by prospective customers, we organize to visit the property and meet you and other members of the Executive Committee.
If you are
not
self managed and currently have a Strata Manager you will need to ascertain whether you are locked into an existing contract. If the initial contract period has expired, then a termination notice period of 90 days is normally required. To submit this notice you will need to hold an Extraordinary General Meeting, with 1 item on the agenda, and that is to appoint a new Strata Manager.
Formal Proposal
Once we have visited the property and met you we will prepare a formal proposal outlining in detail the scope of our services and our fee schedule.
Extra Ordinary General Meeting
When you do decide to select Wollondilly Strata the decision will need to be formalised at either the Annual General Meeting or an Extraordinary General Meeting. A minimum of 25% of owners need to be in attendance. A vote is taken at this meeting and as long as a majority of those present (or by proxy) vote in favour of the appointment of a new Strata Manager, the decision is formalised at this point.
At The End of 90 Days
We organise to pick up all your records from your existing Strata Manager including a cheque for the remaining funds in your Trust Account. This includes the common seal.
Strata Agency Agreement
Once we have picked up the books and records and have access to the common seal, we will request that the Secretary and another member of the Executive Committee sign the Strata Agency Agreement that was provided to all owners at the Extraordinary General Meeting.
Welcome Letters
Once the Strata Agency Agreement is signed we are legally allowed to act on your behalf and send out Welcome Letters to all owners introducing ourselves with all our relevant contact details.
The following links are to sites which we have found to be helpful in the past.
What Is Strata.
Department of Fair Trading
Wollondilly Strata Management Ph: (02) 4677 2840 Fax: (02 4677 2400 Email: info@wollondillystrata.com
---